About Us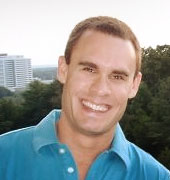 Radin & Albert Chiropractic is located in La Jolla, San Diego, California and offers a hands on approach to the functional correction of the spine and extremities. David M. Radin, DC, CCSP is a specialist in his field as a board Certified Chiropractic Sports Physician. Both Dr. David Radin and Dr. William Albert each have over 13 years of clinical experience in spinal and extremity adjustments, rehabilitation techniques and exercises, advanced stretching and myofascial release techniques, and using specialized powerful tools to help break down muscular adhesions and scar tissue. The combination of these techniques helps to effectively treat accident-related and sports injuries or everyday aches and pains. The comfortable and effective treatment methods help return your body back to a state of well-being and optimum performance with the shortest recovery time possible.

Our practice philosophy focuses on spending the necessary one-on-one time with each patient, during every visit, to ensure the most comprehensive treatment with the fastest results. All treatment sessions are 100% hand on and typically include adjustments, loosening affected muscles, breaking down muscular adhesions, stretching the affected areas, and detailed instruction and performance of rehabilitative exercises. You can expect each chiropractic treatment session to be 30 minutes; however, duration of treatment can vary depending on the complexity of your condition.

Our commitment to helping you achieve the quickest recovery period possible means:
*No long term visit care plans or contracts.
*No sales pitches: We are a professional doctor's office that aims to properly diagnose, explain, and treat your condition.
*Adjustments and treatment given on the first visit unless your history indicates that imaging or further evaluation is needed before safely starting care.
*Most conditions should feel significantly better within 3 weeks (6 visits) and rarely require more than 2 visit per week.

It is this conscientious and skilled approach to sports chiropractic that helps our patients get "out of pain and back in the game" as quickly as possible.